Federal Land Managing Agencies Overstep Their Purpose - And With         A New Agenda Begin To Shut Americans Out Of Public Lands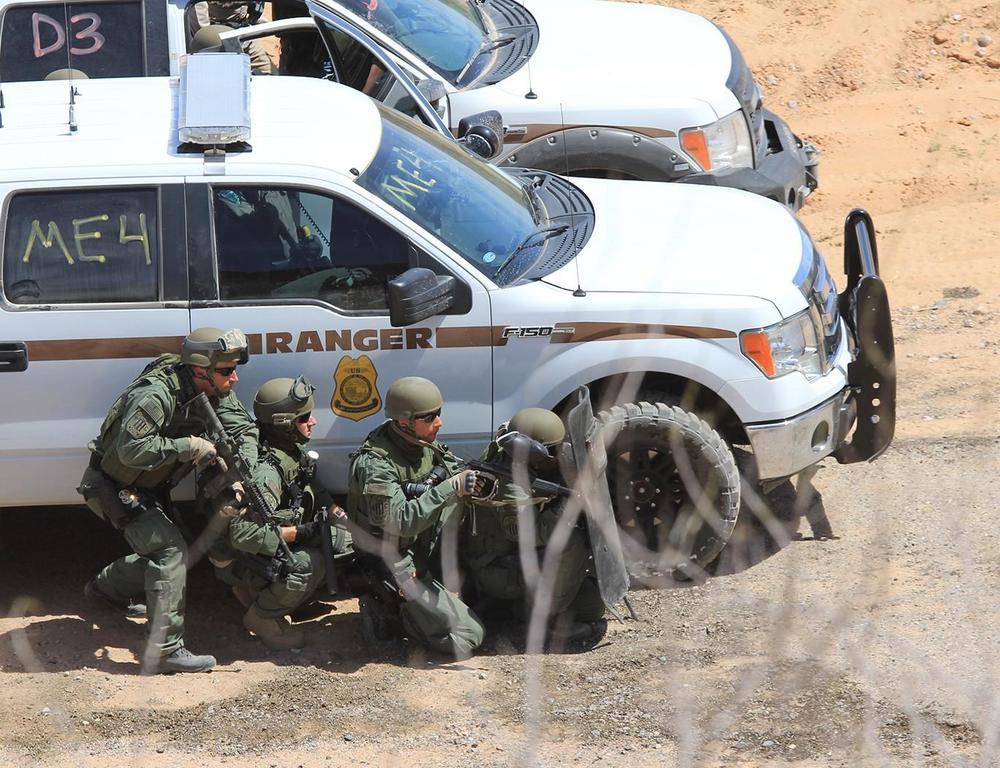 The BLM Gestapo ... Which was sent to throw rancher Cliven Bundy off the land.
​         

The U.S. Government vs. U.S. Citizens -

​


           A Showdown At The Not-So-OK Coral




                                                                


                                                   By Toby Bridges, LOBO WATCH

  
​​
Large scale gunfights in the "Old West" were rarely, if ever, a spontaneous exchange of accusations, insults, threats and gun fire. Such confrontations were instead generally the end result of months or even years of disagreement or perhaps some serious bullying before lead and the acrid smell of burnt gunpowder filled the air. During the late 1800's, such disputes were most always over the rights to use the land, or to control the water that flowed through it.
     The Johnson County War, that took place across much of north-central Wyoming during the early 1890's, was likely the largest and most drawn out of the "Old West" showdowns or shootouts. The conflict began when large scale cattle barons bullied their way across open range to force small settlers off the land - and to insure the success of that mission, those wealthy cattlemen amassed their own army of gunslingers, thugs and killers. Wyoming historical records often refer to that band of hired outlaws as "The Invaders of Northern Wyoming" - which was taken into custody by U.S. troops in April 1892, less than two years after Wyoming had been granted Statehood.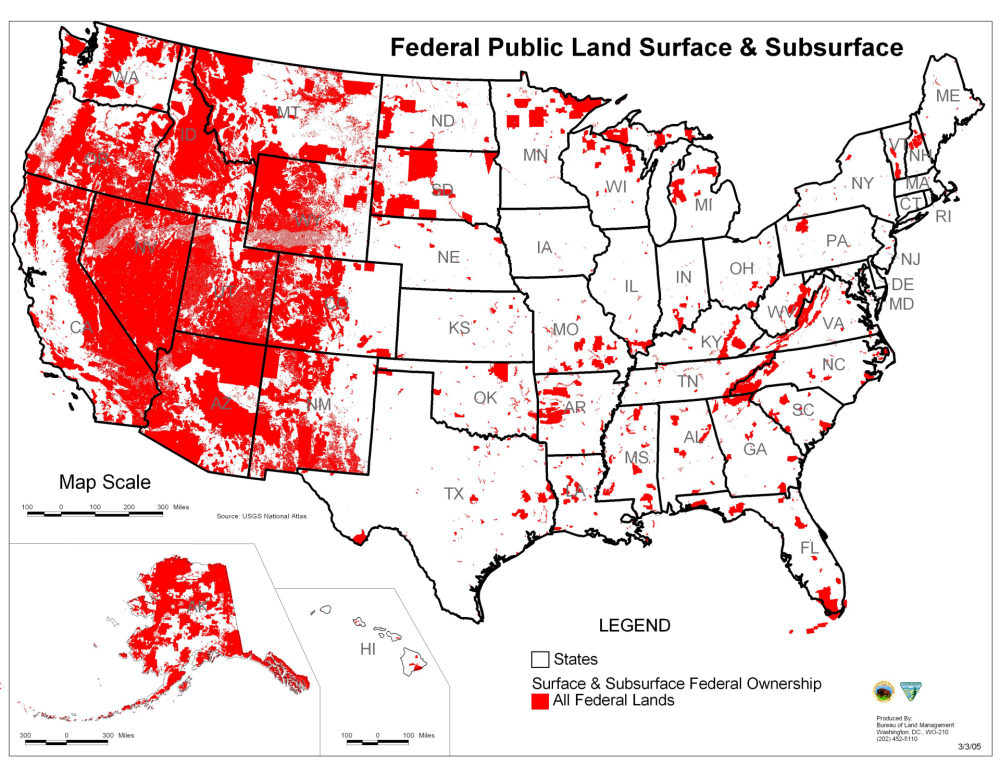 Today, the U.S. government has become the largest "landowner" in the country, and in a manner of speaking it has also become the biggest "Land Baron" or "Land Bully". In all, the federal government fully controls roughly 650,000,000 acres - or just about 29-percent of all land that makes up the United States. What worries many Americans is just how our government goes about adding more land to its real estate holdings - in the name of insuring "public lands" for future generations, and for the good of all.
     Back in the Spring of 2014, millions of Americans turned to the television each evening to watch how the Bureau of Land Management had reverted to WWII "Gestapo Tactics" to force one small cattle rancher off of "public land" in the State of Nevada. Supposedly, the BLM's concerns were over protecting fragile habitat for the "threatened" desert tortoise.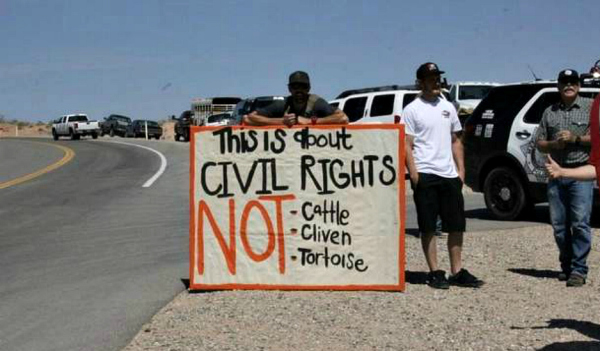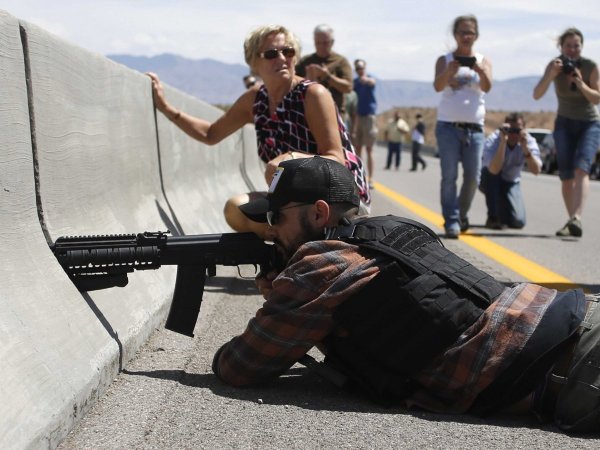 Americans Standing Up To 

An Out Of Control Government 
           American Patriot Ready To Battle Government Mercenaries
     But, was it really, or was this just another exercise in federal bullying and intimidation, so a federal agency can further establish its control of the land, and justify its use of strong-arm force to get people off the land?   

     Such bullying and intimidation by federal agencies is absolutely nothing new, and it has escalated to the point where in October 2014 the 113th Congress had the Committee On Natural Resources convene an oversight hearing on "Threats, Intimidation and Bullying by Federal Land Managing Agencies". The BLM, U.S. Forest Service, and other federal agencies are now being openly accused of using the same methodology to destroy the lives and livelihoods of rural U.S. residents for several decades.

     While the Cliven Bundy vs. BLM incident has received a lot of press and internet coverage, many other acts of federal bullying and intimidation are now coming forth. One such incident that certainly never enjoyed such public exposure took place more than a thousand miles north of the Bundy Ranch, just outside of the small rural community of Trout Creek, Montana - between a small rancher and outfitter by the name of Billy Hill and the U.S. Forest Service.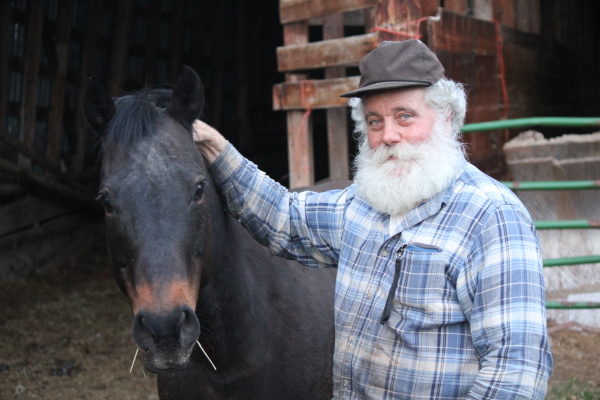 ​     This conflict began back in 1981, when Hill and his mother Edna openly criticized Kootenai National Forest district ranger Jim Mershon of arbitrarily establishing a new "wilderness boundary" in the Cabinet Ranger District. Both Billy and Edna operated their own outfitting services, and both used the public lands within the district for guiding hunters, fishermen and back country campers. Edna had outfitted since 1942, and Billy since 1962. Providing such services for sportsmen and outdoor living people was their primary occupations, and their primary sources of income. Their comments about USFS shutting people out apparently didn't set well with Mershon, who seemed to have put the Hills on his personal USFS "blacklist".

     Billy became a member of the Montana Outfitter and Guide Association in 1982, and his concern over gross mismanagement of National Forest lands caused him to become even more critical of USFS
Montanan Billy Hill Continues His Fight With USFS Today
​​
practices which made it tougher and tougher for outfitters to operate. In 1984, that agency was granted regulatory powers over outfitters operating on National Forest lands, and Hill quickly realized that his criticism of USFS district ranger Jim Mershon had definitely become a burr under that saddle.
      
      That year, Hill was able to obtain a permit for operating a camp in one of the district's premium hunting areas, with easy access - and which was directly adjacent to some prime backcountry. After he had paid for and received the permit, he sat up a comfortable tent camp for his early season archery hunters. His booked hunters arrived the day before season, and when Hill took them to camp, he found that USFS had blocked the road, and was conducting a so-called "fall game range burn". Hill and his clients were denied access, and USFS continued their burn - which also destroyed Hill's tents, supplies and equipment that had been hauled in for the hunt. With no other camp available, Billy was forced to reimburse those hunters and send them home.
 
     When Hill filed his annual records with the USFS in early 1985, in regard to his usage of National Forest lands, District Ranger Mershon responded with a letter accusing him of "deceiving the USFS", for not claiming use of the area where USFS conducted their "controlled burn" during the opener of hunting season - which effectively ran all game out of the area, and destroyed Hill's camp and equipment.
 
     On September 21, 1985, Hill was attacked and injured by an endangered grizzly bear while hunting with a group of bowhunters from New York state. Using their bows and arrows, the hunters managed to kill the bear during the attack. Now, this wasn't just any grizzly bear, but one that had been trapped, severely injured during the capture, and transplanted into the general area where Hill and his clients were hunting. Although USFS and both state and federal members of the Grizzly Bear Recovery Team knew of the bear's injuries and, thanks to the radio collar the bear wore, they also knew exactly where the bear was located - and its close proximity to Hill's camp. Still, USFS either on purpose or negligently did not warn the outfitter that a dangerous injured grizzly was in the area of their camp.
  

​     
The very next day, Montana Fish, Wildlife and Parks game warden Lou Kiss, the game warden captain for MT FWP Region 1, ordered that Hill and his New York clients be prosecuted for the killing of the "endangered" bear that attacked them. Ironically, the following year Kiss himself was involved in a similar incident. While working with the transplant of another grizzly into the area, Kiss had been on top of the transport cage as the bear was being released. He had instructed the truck driver to ease forward, but as the truck bucked forward, Kiss was thrown from the top of the cage - just as the bear was coming out.
     The MT FWP game warden landed right on top of the bear, which responded by biting and breaking Kiss's leg. The game warden immediately pulled his pistol and began firing into the bear, followed by several other accompanying wildlife biologists shooting the bear multiple times with 12-gauge shotgun slugs.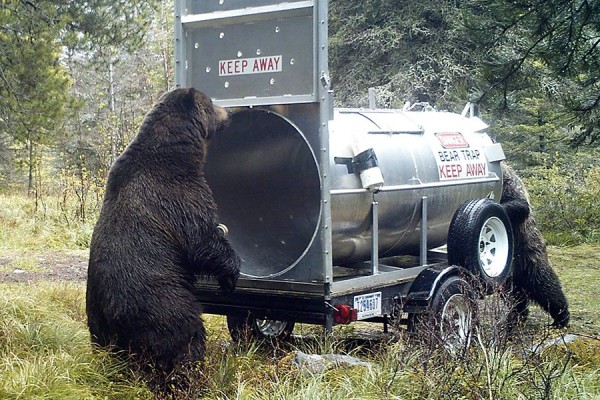 ​     
No charges were ever filed against these killers of an "endangered" grizzly bear. Instead, Kiss was made to be something of a hero for surviving the attack. In stark contrast, MT FWP and USFS had tried to make Billy Hill look like a villain for doing the very same thing.
     Both the outfitter and his clients were charged with killing an endangered grizzly bear. The following week, while Billy Hill was away from home, still recovering from his injuries and trying to attend to his outfitting business, 11 armed federal, state and county agents raided his home. They turned the house upside down, looking for any evidence against Hill in regard to the grizzly killing. They found none, but in the process they accosted his wife, and wouldn't even allow her to use the bathroom without the door open. Those agents confiscated the operating records for his outfitting business, and went through every cabinet, every drawer, and every room looking for anything that would be incriminating to Hill's defense. They even went through the spice racks, supposedly looking for "illegal drugs". They found nothing,
     Hill and his clients were acquitted of the charges against them. In regard to the efforts made by USFS and MT FWP to convict him of wrongfully killing the bear, Billy stated, "All of this probably cost the government close to a half-million dollars that was basically wasted trying to protect an injured bear that never should have been released to begin with."
     The loss of the case against Hill spurred even more vehement USFS attacks against the small rancher and outfitter. The intimidation and bullying against Hill escalated, much of it directed by USFS district ranger Jim Mershon. During the years following the grizzly bear trials (three of them), USFS made it more and more difficult for Hill to operate his outfitting business, mostly by dragging out issuing the use permits required to operate on public lands. Due to the failure of USFS to act upon the request for one such permit, Hill packed in a group even though he had not received the permit he had requested months in advance. Because of that, USFS revoked Billy Hill's ability to obtain future permits. This effectively put him out of the outfitting business. USFS had also began to deny his mother permits for operating her outfitting business in areas where she had operated for many years.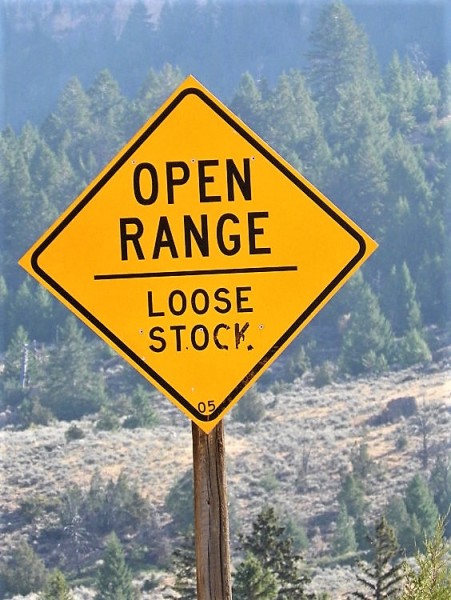 The federal government then launched an attack on the Hill ranch, in 1995 sending in surveyors to change the property lines which had stood for nearly 50 years. Overall, Hill lost ground - but, according to the federal surveyors, had gained a small section of timber. Hill then thinned the timber to facilitate grazing for his cattle. He was immediately issued a citation for trespassing and unauthorized logging on public lands.
     In the following years, Hill's cattle, which often grazed on "open range", became real targets. USFS claimed his cattle were disrupting streams inhabited by "endangered" bull trout, kind of how Cliven Bundy's cattle were causing harm to the habitat of the "threatened" desert tortoise.
     Only a few of Hill's neighbors minded having "open range" cattle grazing on their properties. Most felt the cattle helped to keep the underbrush under control. Montana law states that anyone not wanting cattle to roam or graze on their property must fence them out. The Hills and many other area 
small ranchers had utilized that "open range" for decades. In violation of that law, a Sanders County sheriff deputy told landowners to shoot the Hill cattle if they wandered onto their unfenced "open range" property - and at about the same time, USFS revoked Hill's grazing permit.
​    
Billy Hill was forced to get out of the cattle business. He could no longer graze his cattle on National Forest land or on "open range" - and had lost too many to gunshots, or had experienced too many cattle that simply disappeared. His request to state elected officials to investigate the situation fell upon deaf ears.
     Across the country, there are likely thousands of others fighting the same bullying and intimidation by the U.S. Forest Service, the Bureau of Land Management, the U.S. Fish and Wildlife Service, and other federal and state lands and natural resources managers. More and more, the citizens of this country are finding themselves shut out from accessing or using these federal land holdings - mostly to protect this or that under an extremely abused Endangered Species Act, which is being severely over used to keep Americans off of taxpayer owned lands.
     Many are now beginning to challenge the right of the federal government to "own land" within a state's borders. One thing is for certain, perhaps spurred on by the manner in which one small Nevada cattle rancher stood up to the federal government, many more confrontations lie ahead as many more American citizens get into the battle to take this country back.
REMEMBER ... THE SECOND AMENDMENT IS NOT A PART OF THE UNITED STATES CONSTITUTION TO GUARANTEE  AMERICANS THE RIFGHT TO HUNT OR TO ENJOY SPORT SHOOTING ... THE RIGHT TO KEEP AND BEAR AMS IS THERE TO ALLOW US TO PROTECT OURSELVES FROM AN OVERBEARING AND OVERPOWERING OUT-OF-CONTROL FEDERAL GOVERNMENT!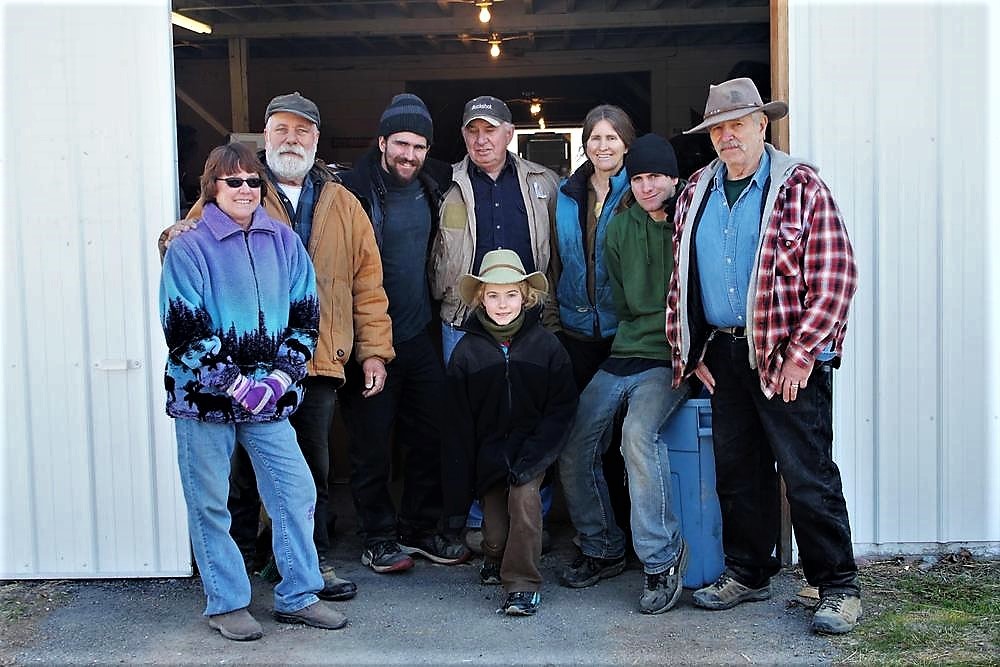 U.S. Government Denies U.S.

           Citizens Constitutional Rights!
​​    You may recognize rancher and former outfitter Billy Hill in this photo, second from the left.  The woman standing next to him is my late wife Christy, who succumbed to a brain aneurysm in the fall of 2014.  The young man second from the right  is a "True American".  And for beng just that, our federal government has now incarcerated him.

​    His name is Jake Ryan, who was one of the 26 occupiers of the Malheur National Wildlife Refuge in Oregon back in January and February of last year (2016).  That group, including two of Cliven Bundy's sons, has been indicted on a number of charges.  Not once did the group, calling itself "Citizens for Constitutional Freedom" display any violent tendencies or threats during the occupational protest - yet Federal and State law enforcement ended the seige with a hail of gunfire that kille one of the protestors, Robert LaVoy Finicum, and wounded another, Cliven Bundy's son Ryan.

​    The group was there to protest the misappropriation, misused, and mismanagement of public lands by the U.S. Fish and Wildlife Service/Department of the Interior - and to exercise their rights as GUARANTEED by the Constitution of the United States of America - which our government has clearly violated over and over again ... and continues to violate every day.

The U.S. Government Is Working Hand In Hand With The United Nations To ...
​                                                   

FORCE YOU OFF OF YOUR PUBLIC LANDS!
​Toby Bridges,

​